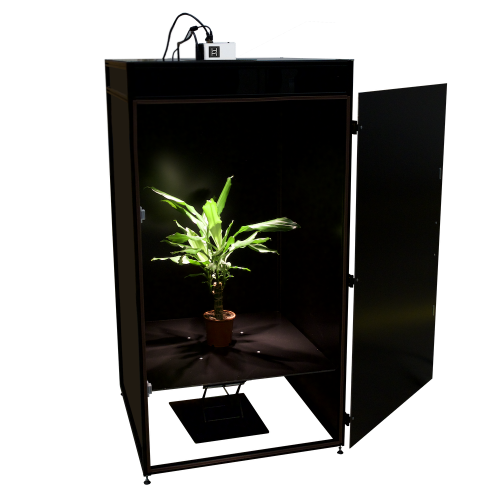 Optimum lighting environment in just four steps: open door - put object in - close door - start recording: analyze the image in 1nm resolution on the laptop or automatically save.
The halogen lighting provides a defined spectrum, which remains constant even under heat change. The black inner wall excludes extraneous light and disturbing reflection.
The defined background creates perfect starting points for image processing algorithms such as segmentation.
Defined imaging conditions allow segmentation to be automated quickly and easily, accelerating the evaluation pipeline. 
Dimensions, lighting and possible other equipment can be adapted to your application so that you get the perfect solution. 
You are welcome to contact us to get hyperspectral test data. So you can convince yourself of the quality!