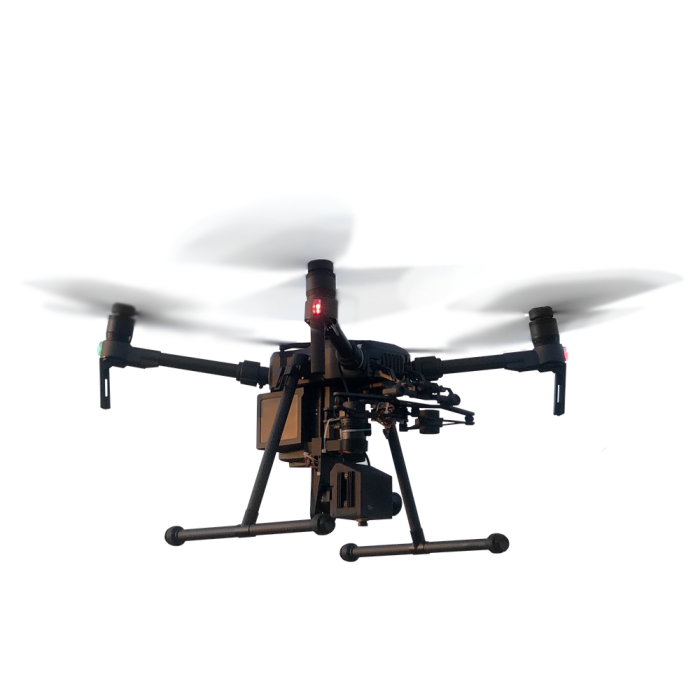 The Matrice 200 Reihe von DJI ist eine Enterprise-Lösung, auf die viele Firmen im Drohnensektor setzen. Für den anspruchsvollen Einsatz auf dem Feld werden Standards wie Spritzwasser- und Staubschutz erfüllt.
By using the DJI drone, established pre-flight planning apps can also be easily used with our solution to achieve the necessary reproducibility and the necessary comfort. 
Due to the RGB sensor of the hyperspectral camera a livestream can be displayed on the remote control during the flight. This allows easy and precise targeting of areas. 
The drone has a standardized interface that enables the quick exchange of sensors. The Matrice 210 also allows two different sensors to be used simultaneously. The HAIP camera has been specially adapted for this standard (Skyport).
The Enterprise drone is IP43 certified, is stable even at wind speeds of up to 35 km/h and has long flight times. All this makes it the best drone for challenging tasks.
Due to our reference sensor , the solution can also be used in changing lighting situations without any problems. A white balance in advance is not necessary.