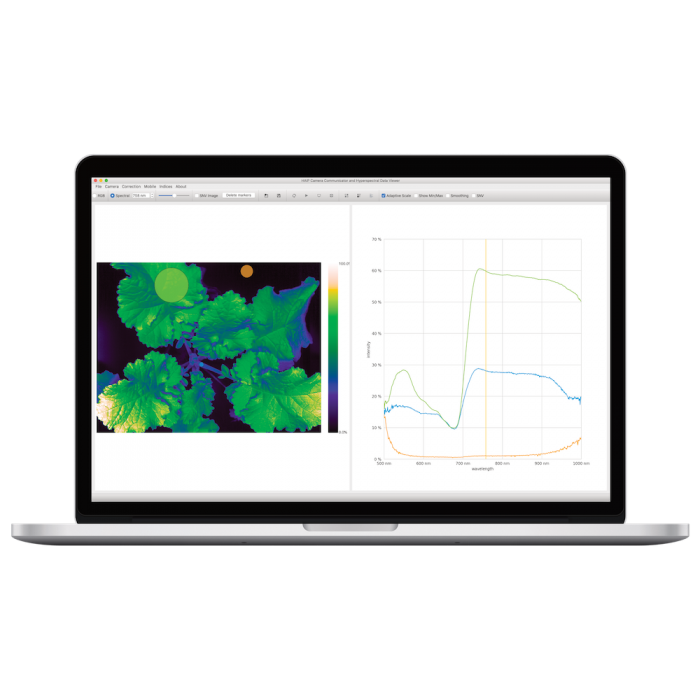 One software for every purpose
No matter how the data has been recorded, with this software they can be referenced, processed, analyzed or simply exported as standard files. 
For each hyperspectral data cube, an RGB image can also be captured. These can be displayed together in the software to make your work easier.
The software comes with a number of pre-installed indices that can be analyzed. This list can be extended by simply entering your indices for your purpose.
High resolution and an excellent signal-to-noise ratio
You are welcome to contact us to get hyperspectral test data. So you can convince yourself of the quality!