Mobile Hyperspectral Camera
Mobile hyperspectral camera for true Portability and Handheld operation in Changing environments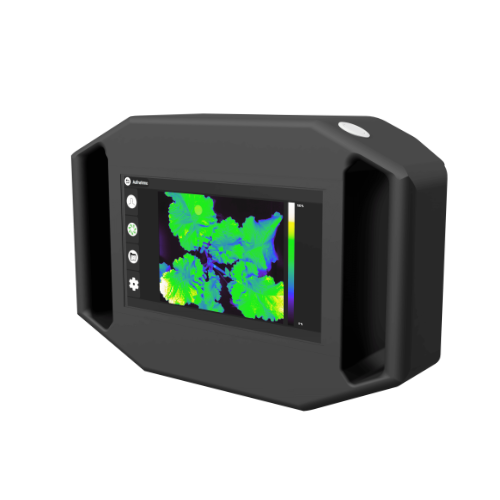 Mobile Hyperspectral Camera
HAIP Solutions BlackMobile is a smart handheld visible and near-infrared hyperspectral imaging camera that allows the fast and easy acquisition of spectral data on the go, for on-site results. The user interface on the camera display, guides you through the imaging steps and helps you to validate the data quality. BlackMobile can be charged via the USB-C port with a external power adapter or a mobile powerbank.
With the large touchscreen display and a simple user interface, practical usability is guaranteed. No deep expertise is needed in using the camera or interpreting the result, everything is ready and processed results can be shown directly on display.
On the back of the camera, is a Broadband LED lighting unit integrated so that external lighting & illumination is no longer necessary. This is another important step in the true portability of hyperspectral imaging.
In order to enable photo documentation, a 4K RGB sensor is implemented, with which an RGB live stream is also visible on the display at the same time. This also allows the user to keep an eye on the image detail to be measured at all times.
Mobile Hyperspectral Camera
BlackMobile is a full hyperspectral imaging camera with all the needed components, designed for handheld applications. Unsure if spectral imaging solves your application? Get in touch with us and send your sample to HAIP Solutions for a measurement in our lab.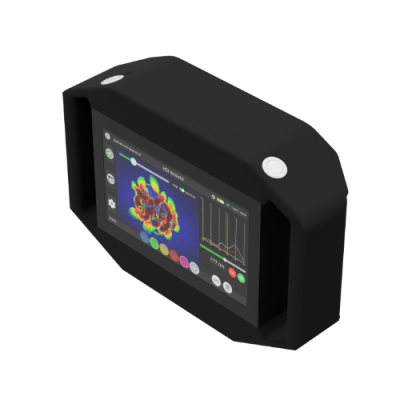 Front view of BlackMobile with marker panel in user software.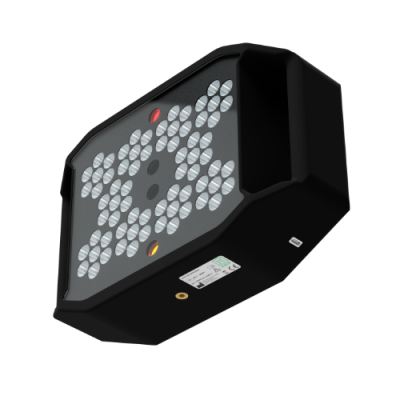 Rear view of BlackMobile with LED broadband illumination.