SWIR Hyperspectral Camera
Black Industry
SWIR 1.7 Max
Industrial hyperspectral camera for industrial in-line applications and high conveyor belt speeds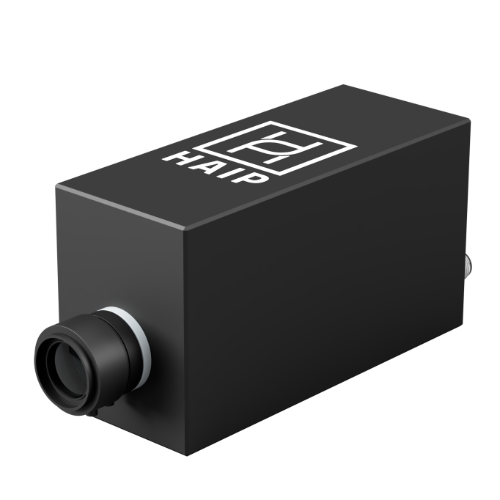 SWIR Hyperspectral Camera
NEXT Generation SWIR Camera
HAIP Solutions BlackIndustry SWIR 1.7 Max Sensor is a smart line scanning (push-broom) short wave infrared hyperspectral imaging camera that allows the acquisition of real-time spectral data with very high spatial resolution. It is available in two configurations, a high resolution version with 1280 px and base version with 640 px spatial resolution, named BlackIndustry SWIR 1.7.
The outstanding sensitivity in the SWIR range from 900 nm to 1730 nm is perfect for the use in industrial in-line applications. With a frame rate of 450 Hz at full frame and up to 1300 Hz at ROI, the sensor is suitable for high conveyor belt speeds, ideal for sorting applications.
Combining superior optical design with advanced holographic transmission grating technology, high-end electronics and a sensitive, next generation InGaAs detector, the BlackIndustry SWIR 1.7 Max camera is an ideal tool for demanding environments.
Individual pre-processing
Additional data pre-processing on camera is possible, as the camera has an integrated GPU (Nvidia Jetson). BlackIndustry SWIR 1.7 Max is controllable and readable via BlackStudio or a dedicated API (C++ or Python). Code samples available upon request.
SWIR Hyperspectral Camera
BlackIndustry SWIR 1.7 Max is based on a new generation InGaAs sensor and specifically designed for industrial in-line applications. Unsure if spectral imaging solves your application? Get in touch with us and send your sample to HAIP Solutions for a measurement in our lab.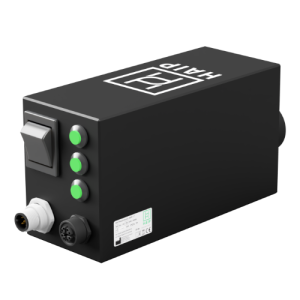 BlackIndustry SWIR 1.7 Max - Back view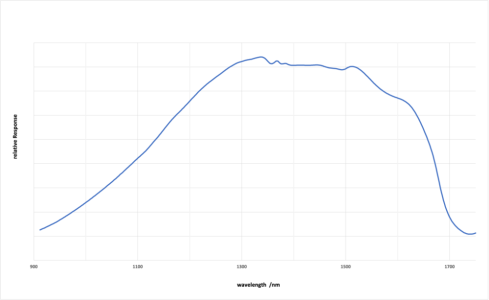 BlackIndustry SWIR 1.7 Max - Spectral response
Live data Capture and Analysis
We are very happy to announce that our BlackIndustry series is ready for the integration cameras now are also delivered with a corresponding software. BlackStudio software is designed for live data capture and analysis of ENVI format images. The two screenshots below show a classification of rice and plastic particles (foreign objects), which is a common task in the optical sorting – food industry.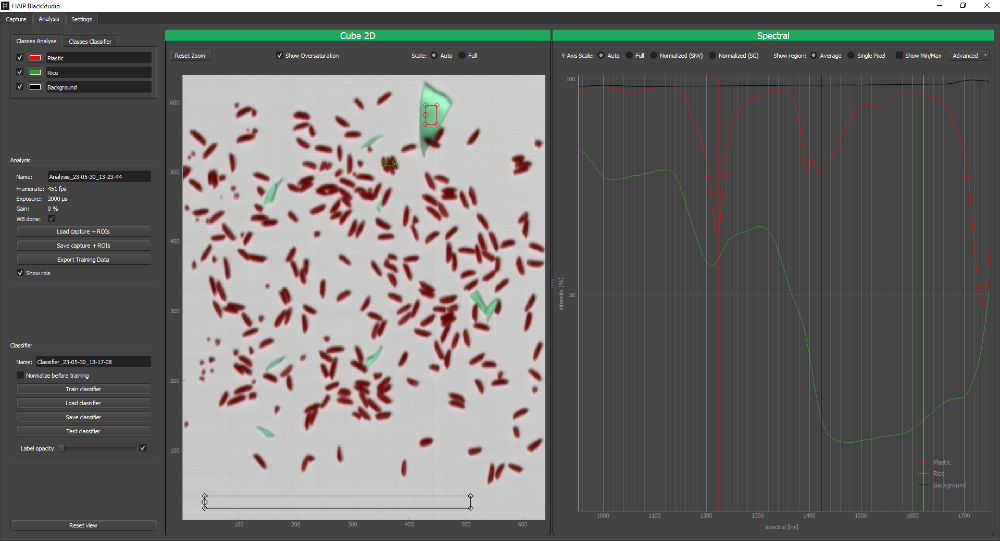 BlackStudio software - Analysis screen with captured image and ROIs to set classes for classification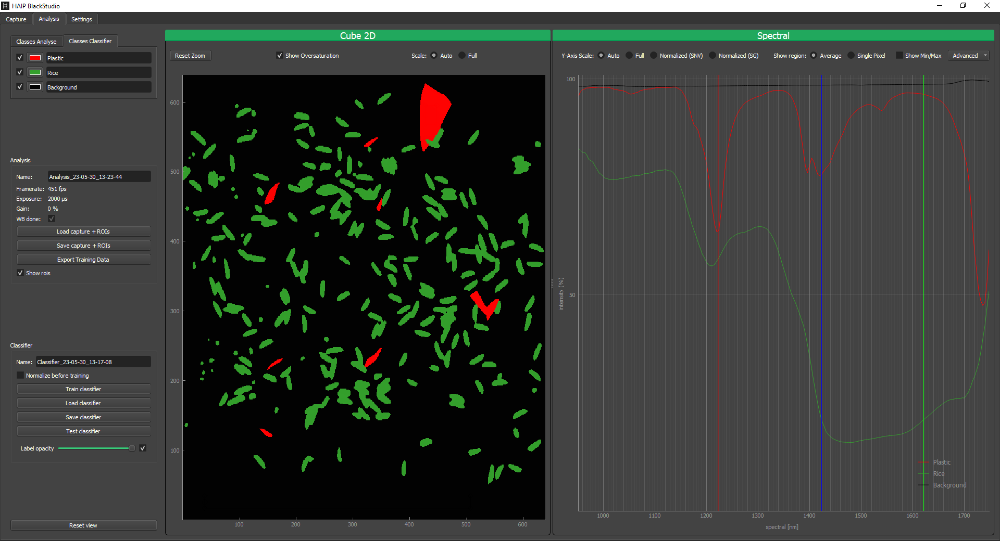 BlackStudio software - Analysis screen with classification of rice (green) and plastic (red) after training the classifier
HAIP BlackStudio Hands-on Tutorial
Per Class Mira Integration
Our BlackIndustry series cameras are also ready for the integration with perClass Mira software.
This tutorial from perClass Mira shows live acquisition and processing of data from our HAIP Solutions BlackIndustry VNIR camera. The video shows the full process from acquiring training data and references to model building and live object detection on the use-case of almonds and shells.