base model VNIR SENSOR for a whole range of applications such as UAVs, field and lab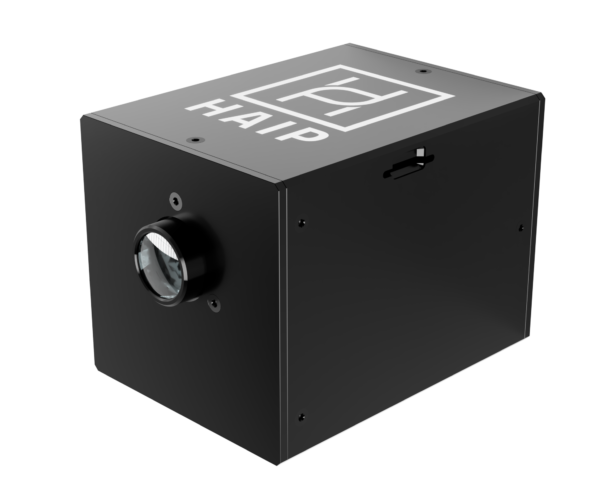 HAIP Solutions BlackBullet VNIR Sensor is the base model for a whole range of applications such as UAVs, field and lab measurements on tripods or mounted on scanning rail systems.
BlackBullet is based on a hyperspectral linescanner, but there is no need to move the sensor during image acquisition to get a full hyperspectral data cube. With this feature your use case can benefit from a compact and lightweight measuring setup.
BlackBullet can take images of RGB and HSI simultaneously through the same light channel with the same spatial dimension. Camera control works via Gigabit Ethernet, which opens up to a wide range of mounting options. 
With a weight of less than 300g and compact dimensions (60*60*82mm), it is designed for easy implementation onboard various platforms. 
Additional pre-processing on camera is possible, as the camera has a build in computing unit. If needed the desired spectral ranges can also be individually selected, to reduce the amount of data.
If you need external lighting, BlackBullet is optimised for combined use with seperate broadband LED lighting unit BlackBright.
BlackBird operates in the visible light and near-infrared region, detecting things that cannot be seen with the human eye or RGB cameras. It can detect plant stress or be used to study open pit mining.
BlackBird is based on a VNIR linescanner, but there is no sensor movement needed during image acquisition to get a full HSI data cube. Unsure if spectral imaging solves your application? Get in touch with us and send your sample to HAIP Solutions for a measurement in our lab.
BlackBullet True Color, native resolution, mounted on UAV. The corresponding spectra inside the circles are given on the right.
High spectral quality with low noise. The diagram above shows the standard deviation of all averaged pixels inside each drawn circle.